Zero Food Waste Workshops
Cook smarter, with creative tips from fellow chefs. Savor tastes from delicious cuts or products that you might have never considered. See food waste recycling in action.
From Fin to Tail: Cooking the Entire Fish
May 20, 2019 | 8:00 AM - 12:00 PM
Chef Bill Telepan, local and sustainable seafood sourcing champion, will lead the class in a hands-on workshop on butchering and breaking down a whole fish—and highlight creative uses of trim from fish in a professional kitchen.
Participants will explore using every part of the fish to prepare ceviche and fish tacos. Meanwhile, Chef Bill will also prepare an Ecuadoran fish soup, inspiring participants to uncover new sources of inspiration for more holistic ingredient use. The workshop will conclude with a group meal and conversation on strategies to prevent food waste.
Facilitated by Chef Bill Telepan
Director of Sustainability, Institute of Culinary Education and Executive Chef, Oceana
Bill is one of New York's leaders in sourcing quality ingredients from small farms and local purveyors. Before he joined Oceana as Executive Chef in 2016, Bill was owner and chef of the Michelin-starred Telepan Restaurant, and worked at Le Cirque, Le Bernardin, Ansonia, and Judson Grill. Bill is also the Director of Sustainability at the Institute of Culinary Education. He teaches ICE students about waste and the environment through demos, zero waste meals, green market tours, lessons in hydroponic farming, guest lectures and more.
For New York-based professional chefs
Seeing the Unseen: Using Culinary Innovation to Design Waste Out of the Food System
May 21 - 22, 2019 | 8:00 AM - 12:30 PM
We start our first morning with visits to suppliers and processors in the Hunts Point neighborhood—the gateway for 4.5M lbs of meat, produce and fish every year—to peel back the layers of the supply chain and discover overlooked ingredients that are typically destined for compost or landfill. Site visits include Baldor Specialty Foods, Gotham Seafood and Mosner Family Brands.
With a night to mull over possible new uses, chefs reconvene at the Institute of Culinary Education for an immersive hands-on cooking activity. Everyone will get to taste the creations, share insights, and commit to specific actions they can take upon their return to their own kitchens.
Facilitated by Chef Adam Kaye
Chef/Co-Founder of The Spare Food Co.
Adam has cooked in and led some of the most influential kitchens in DC and NY. For the past eighteen years, he worked side by side with Dan Barber at Blue Hill, as Chef, Culinary Director, educator, and co-creator of the phenomenally successful wastED pop-up restaurant concepts in New York and London.
For New York-based Executive Chefs and Culinary Directors
For Hospitality Managers and Operations Professionals
Part I: Commercial Kitchen Design for Zero Food Waste
May 21, 2019 | 8:00 AM - 12:30 PM
Food waste is not inevitable. Through site visits to high volume and well-known food establishments, Dig Inn and Breads Bakery, participants will see the design and operations solutions that work for real-world New York City commercial kitchens.
Next, participants will apply these "lessons learned" at a third site that does not yet have a separation program in place—and collaboratively design a zero food waste program. Participants will leave the workshop armed with the experience to set their own zero waste goals and a community of fellow business owners committed to reducing food waste.
Facilitated by: Christina Grace (CEO) and Laura Rosenshine (Head of Services) Foodprint Group
For General Managers, Operations Staff, Development and Design Professionals in New York-based hotels, restaurants and food service establishments
Part II: Building A Culture of Zero Food Waste
To be rescheduled
Getting to the zero food waste finish line requires more than just good site design. In this session, we will dive into the importance of training, proper daily set-up, ongoing food waste tracking and reporting to ensure design and operations interventions are really working. We will look at how to measure progress and communicate team results to keep employees and customers engaged.
Participants will visit a large hospitality industry site to see best operating procedures in practice and truly roll up their sleeves for a mini waste audit.
Facilitated by: Christina Grace (CEO) and Laura Rosenshine (Head of Services) Foodprint Group
For General Managers, Operations Staff, Development and Design Professionals in New York-based hotels, restaurants and food service establishments
For General Public and Sustainability Advocates
May 20, 21 or 22, 2019 | 2:00 PM
Join us for a visit to New York City's largest organic waste processing site in Staten Island! Tour participants will have the opportunity to see the large-scale composting process from start to finish (including exciting demos of the pre-processing equipment on the site) and walk away with compost samples! Register for FREE Tickets >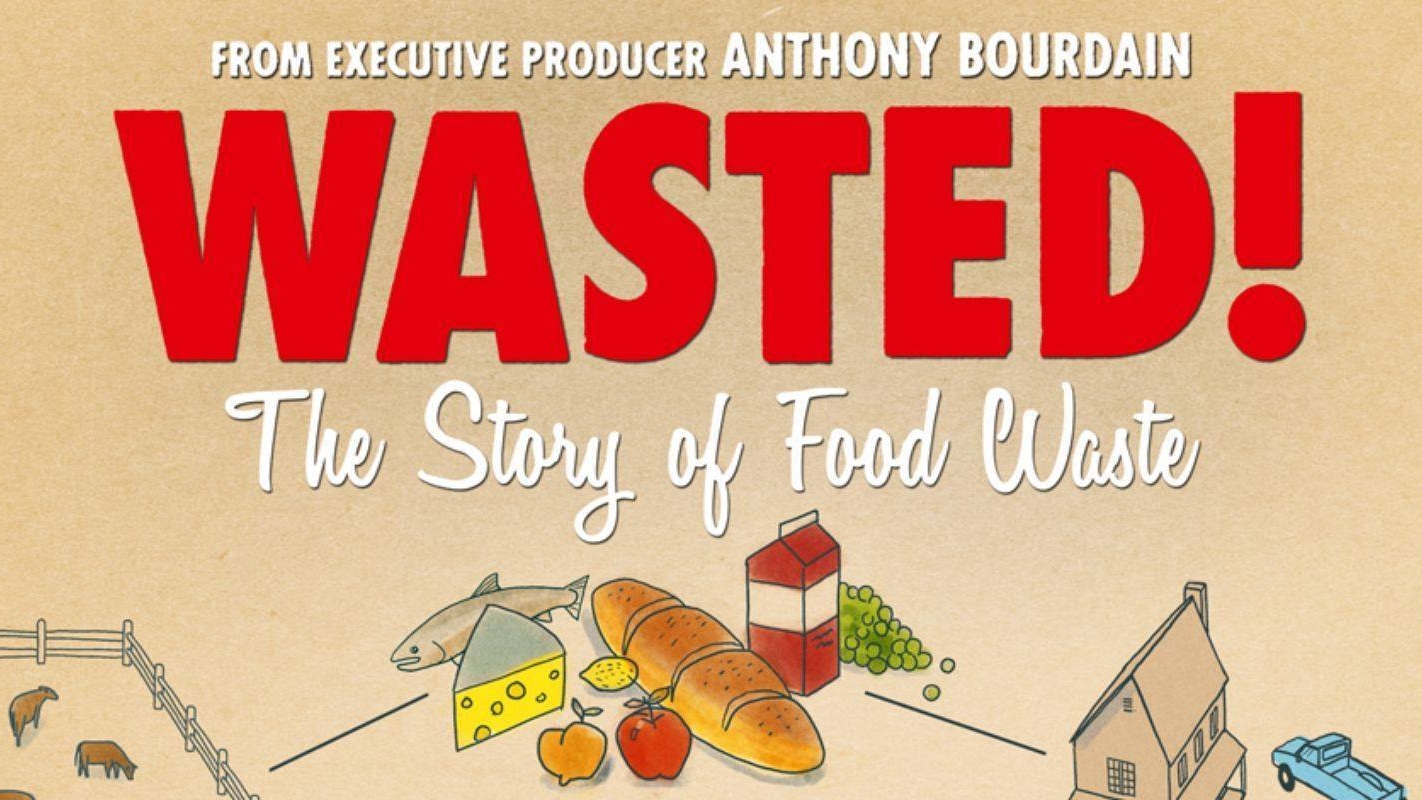 Wasted! The Story of Food Waste [Screening & Director Q&A]
May 16, 2019 | 6:30 PM - 9:30 PM
WASTED! THE STORY OF FOOD WASTE aims to change the way people buy, cook, recycle, and eat food. Through the the eyes of chefs like Anthony Bourdain, audiences will see how the world's most influential chefs make the most of every kind of food, transforming what most people consider scraps into incredible dishes that create a more secure food system. View Trailer
DIRECTED BY: Anna Chai & Nari Kye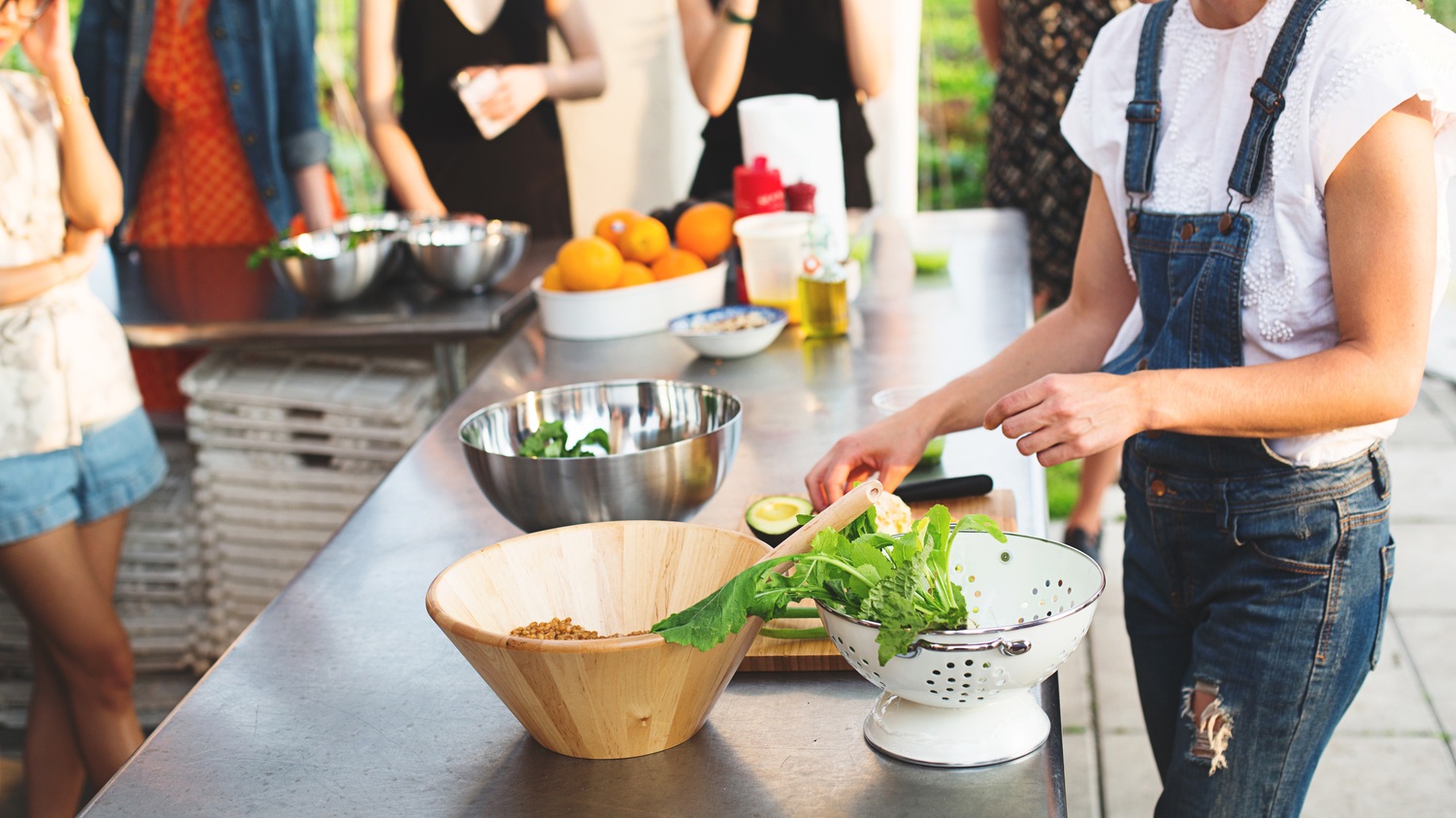 A Conscious Kitchen: Reducing Food Waste at Home
May 20, 2019 | 6:30 PM - 8:30 PM
Reducing the carbon footprint of your home begins in the kitchen! In this workshop, we'll walk through how to assess your home kitchen for opportunities to minimize waste, saving you money and opening up a world of delicious possibilities.
We'll go beyond the usual carrot top pesto, so you come away with concrete ideas for how you can realistically make practical changes to your day-to-day habits that will have a meaningful impact on the amount of waste you generate.
Facilitated by Anastasia Cole Plakias
Co-Founder and Vice President of Brooklyn Grange Rooftop Farm
An accomplished public speaker, award-winning writer, and published photographer, Anastasia is a passionate and outspoken crusader for fresh, healthy foods and greener, more sustainable cities.
Ticket Options
The Foundation for New York's Strongest is committed to offering programming at reduced rates to enable access for our diverse community. Our mission to #endfoodwaste depends on participation from New Yorkers at every income level.
We are offering a discount for low income members of our community to attend the Food Waste Fair and participate in workshop programming. Please use code FWFACCESS to unlock reduced rate programming. We request that you consider circumstances beyond your income (ie., education, generational wealth, parental and community support, partnership status and other circumstances that may offer a safety net which allows more resilience when financial setbacks occur)* when choosing to apply this code to your purchase.
The Food Waste Fair Workshop Series and reduced rate programming is generously supported by WeCare Organics, a product of Denali Water Solutions.
*Thank you to the staff at Farm School NYC for this language.
---
Proceeds from the Food Waste Fair support programs by the The Foundation for New York's Strongest, including a microgrant program to help businesses establish food waste prevention, recovery and recycling programs.